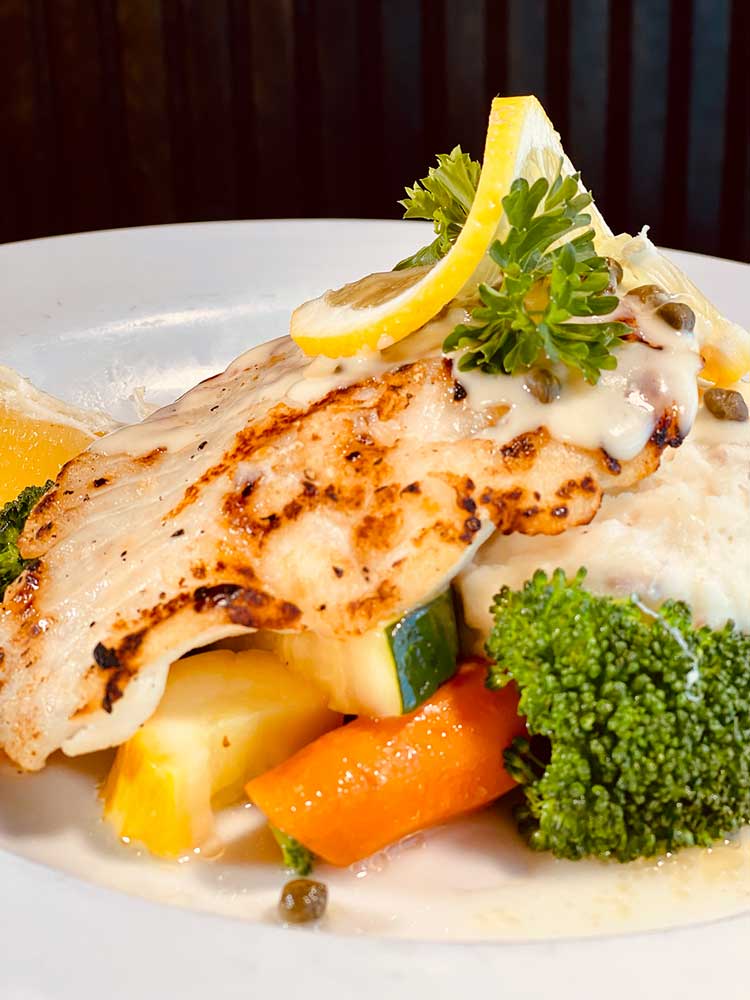 Theeeee best halibut I've ever tasted in my life!! Highly recommend! Great staff 5stars!!

Jean
9/13/21 via Facebook
My bff and I got together after 2 years apart (covid) and came to Santa Cruz. We came into Firefish and sat in the bar. The bartender named Trevor waited on us. He was so incredibly nice and attentive!! Made a couple of old ladies feel special. It's been years since anyone has done that. As for the food… It was spectacular. The salmon was cooked perfectly. The outside of it was crispy while the inside was tender and flakey. I had the pesto linguine with seafood… It was the best pesto I've ever had… And I'm Italian!! I highly recommend this restaurant for a treat for your taste buds!

Joanne
8/28/21 via Yelp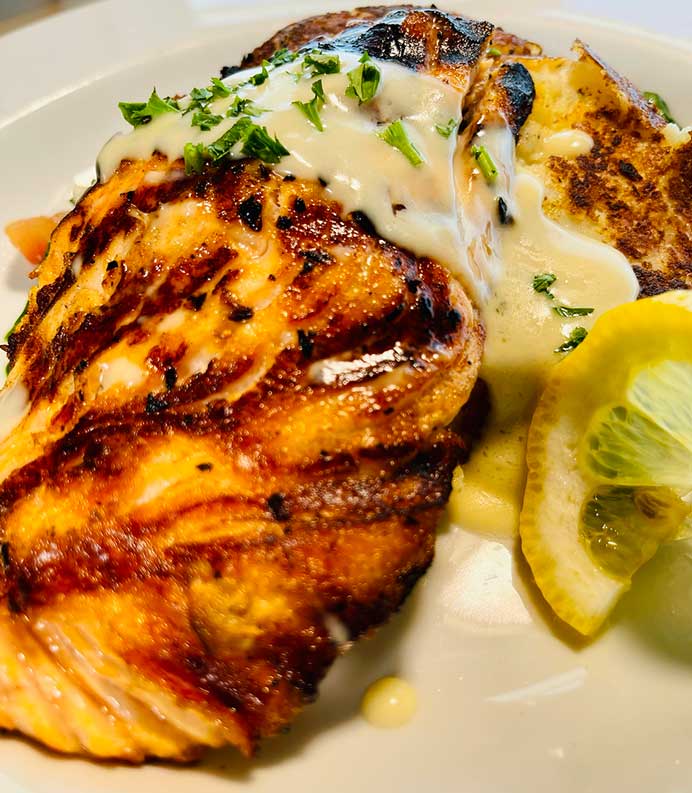 Beautiful view, great service, and delicious food.

Tracy
8/16/21 via Facebook
Had a great time on the wharf with FireFish Grill. Our server was super attentive and nice. The food was delicious. Get the bread bowl with the chowder! And the views were spectacular.
Michael
7/11/21 via Facebook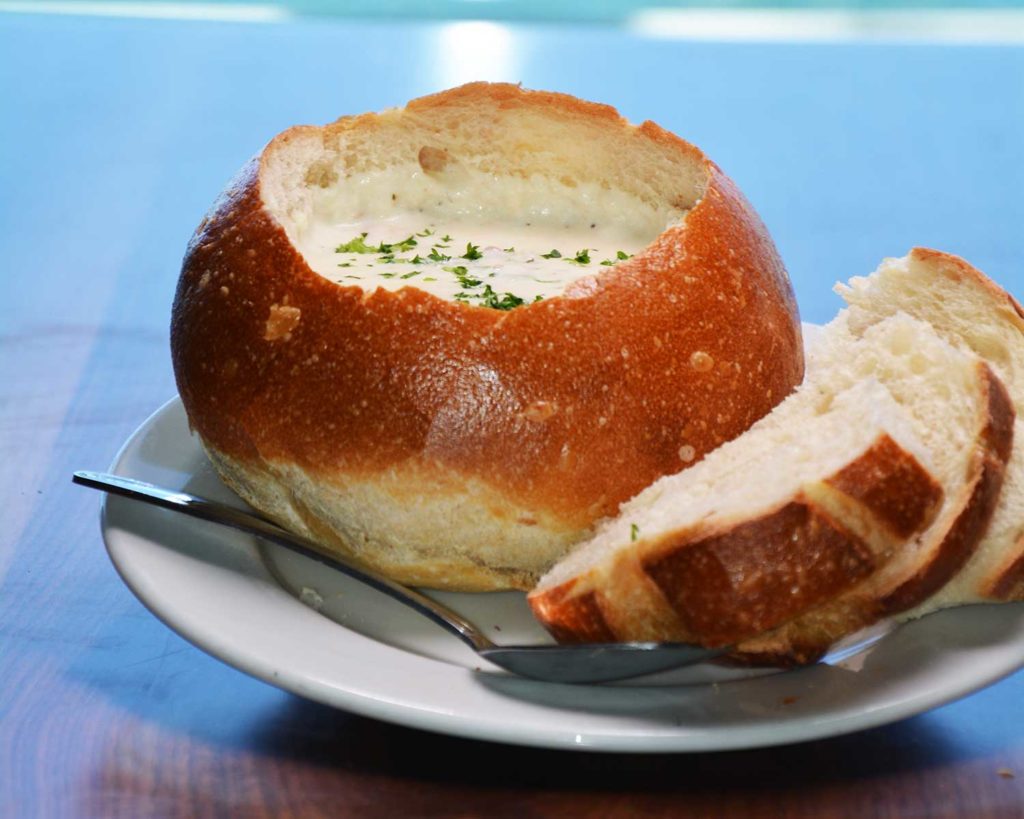 Great food and service, always eat here on our visit to Santa Cruz.
Stephen
7/3/21 via Facebook
OMG!! SO GOOD!! I was starving and stopped by with my brother for a quick dinner… they were so kind and the view is lovely! It was a quick service and they consistently checked in on us. I ordered the Scallops Monterey and was absolutely BLOWN away. Genuinely soooo tasty and the chef herself brought it to me!! Amazing amazing amazing!! Send them all my love if you come!!
Jocelyn
9/7/21 via Yelp
The service was just short of perfect. The food was very high quality for the price.

Kevin
9/14/21 via Facebook
Great view of the beach, delicious seafoods here. Love the dessert! Will come back to try the rest of the menu.

Angel
9/18/21 via Google
Very great tasting food had the sampler platter with a MODELO . They had ample room for my service dog and my scooter . Also waitress came and asked me if my dog would like some water and brought it in a paper bowl. First time in the year that I have had her out with her Vest on so a SHOUT out to them. And there's plenty of room for ADA Friends to enter . Nice ocean view, too, from any seat in the house.

John
8/18/21 via Google
Consistent quality, friendly staff and fresh fish Catch of the Day options cooked perfectly as well as veggies and other sides. Never disappointed at Firefish.
Jennifer
7/14/21 via Facebook
Super cute place, waterfront dining, large bar, lots of food options! Will definitely return, don't hesitate to stop by when you're in the area!
Kayla
7/12/21 via Yelp
My husband and I went for our anniversary dinner and were beyond impressed. The entire staff was kind and really fun to talk to, the manager was exceptionally nice, and we felt so special the entire time we were there. The food was beyond great as well. This is forever going to be our date spot when we visit Santa Cruz.
Kirstie
7/18/21 via Yelp