Firefish Grill on the Santa Cruz Wharf boasts a long history of fine dining, fresh seafood, and superb service with spectacular ocean views from every seat in the house. Firefish, the brainchild of successful restaurateur, Mark Gilbert, who also owns Woodies Café and the Dolphin Restaurant also on the Wharf.
Mark has been part of the Santa Cruz restaurant scene since 1980. He bought the venue that is now Firefish from his father, changed the name, renovated the interior, and revamped the menu. In the process, a performance kitchen was created so that Wharf visitors can see the food being grilled on a mesquite charcoal broiler, a feature not found in many local restaurants.

The menu boasts many seafood specialties as well as steak and pasta along with a delectable array of starters and a kid's menu making the overall experience both family-friendly and date-night worthy.
In addition to an impressive array of menu choices, the restaurant offers a full bar and a variety of specialty cocktails and mocktails, a selection of bottled beers, and a wine list that includes many local favorites..
A Locals Specials Menu, offered Monday through Friday, offers both fresh fish entries and comfort food like their Mile-High Meatloaf and Parmesan Crusted chicken.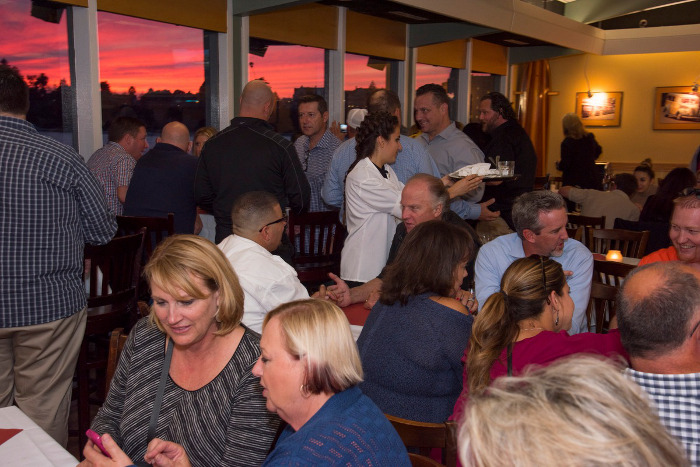 Firefish Grill is also the perfect location for private parties and special events where party planners can craft their own menu and offer guests the best view in Santa Cruz, right on the water of the Monterey Bay.